Day 10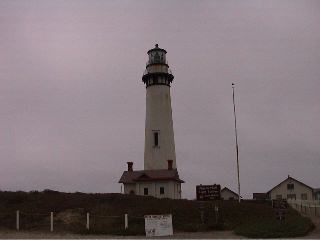 We are getting up later and later! We barely made it up for our breakfast at the hotel at 10:30am. We headed off to vist the Pigeon Point lighthouse. It is the highest lighthouse on the entire west coast of the United States. We all climbed the stairs all the way up to the top.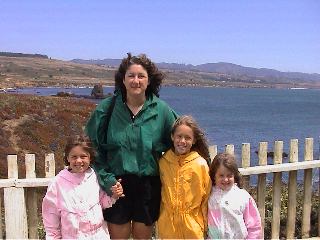 This is the beautiful view from lighthouse.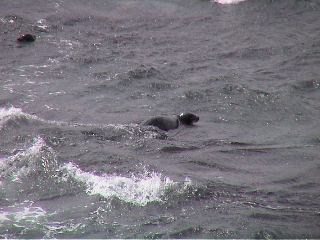 There was lots of wildlife visibile from a lookout right near the lighthouse. Here we see some seals that we saw just playing by a tidepool near shore. There were lots of seals and all kinds of birds near the tidepool and we enjoyed it for quite a while.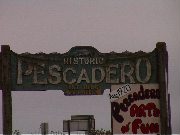 Thought I would post this since it is the birthplace of Gordon Moore famous for Moores Law and founding Intel. Just like the sign the town wasn't much to look at.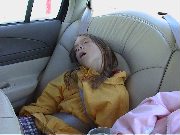 Even though we've been sleeping late and haven't been doing that much, besides swimming, the kids conked out on us at lunchtime. We rested after lunch, went swimming, rested some more, ate pizza for dinner, watched the sun go down over the ocean, took a walk and then sat by the fireplace by the pool. Finally Catherine, being organized as ever, had the kids get their stuff ready for our leaving early, yeah right, tomorrow morning for our last and final stop on our vacation.
Questions? Send me mail