Day 13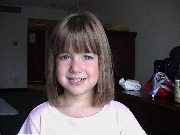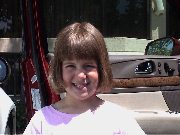 We got up earlier today than usual because of someone pulling the fire alarm at 7:20am. It turned out to be a false alarm and we didn't have to leave the room but it woke us all up. Today was the day that Jeannine was going to get her hair cut. Mommy took her down to Josephs Hair Salon. Daddy and the kids were shocked by what came back. Shocked both by how much it cost, $35, and how she looked. She looked terrible. Daddy went downstairs to complain and ended up telling the woman who cut her hair that it looked worse than a $10 Supercuts haircut! She didn't say a word. After much haggling someone else re-cut her hair and the results are presented above.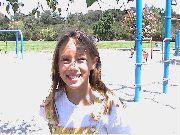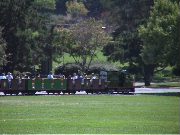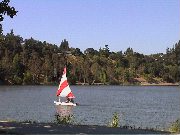 The destination for today was the Los Gatos Vasona park. It is a glorified forest preserve with some neat additions though. The pictures here show the playground, train and boating area. We did all three. It took us most of the day and the kids again had lots of fun.
To round out the day we ended up getting room service, Pizza!!! Yum, Yum... Tomorrow is our last real day here. Daddy is going to check out Fightertown, we may hit some outlet shops in the area and then off to Los Gatos for dinner.
I checked with United and the flights are all doing okay as far as departures. They have been 20-90 minutes late but at least they haven't been canceled.
Questions? Send me mail