Day 14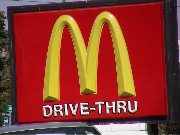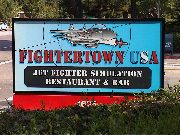 No fire alarms this morning. We got up just before 8:30 with the kids "sneaking" up on us and pouncing! We had breakfast at McDonalds and then went off to Fighertown! Yayyy.... We get to it though and find that they have been shut down since 7/21. We look inside and see that stuff is thrown around everywhere. They are out of business. Figures! That is daddy's luck.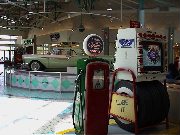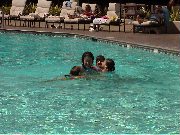 Next stop, the great mall of San Jose or something like that. Lot's of outlet shops that don't really have any great deals. After lunch we play at Dave and Busters. We get to play some really cool arcade games. Nicole really liked the Star Wars game there and so did Jeannine and Mommy. Christina liked the airplane simulator that let you fly a 737. Daddy liked the Ferrari simulator that had very realistic physics effects. Here we see a boring picture of the mall since the picture mommy took of daddy is way too dark. :(
Then we went swimming again. Our last trip to the pool. Everyone is exhausted but we have a great time. Mommy likes the fact that the men pay attention to her here instead of Daddy. Daddy doesn't.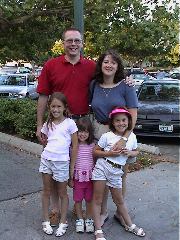 We head on out to the Los Gatos Brewing Company for dinner. Mommy really liked it there the first time so we return. Everyone has a great dinner again and we reminisce about our vacation. We get ready for the flight back tomorrow. On the way home from the mall we saw our United flight leave on time. Perhaps luck will shine on us.
We love you all and thanks for following along on our vacation. It made it easier for us to know that you were just on the other side of the computer screen following our adventures.
Questions? Call us when we get home!