Day 4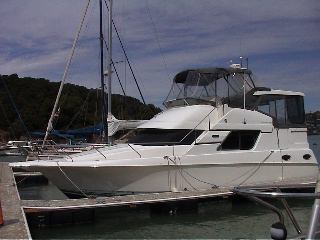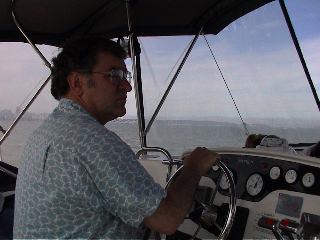 Once again we were up bright and early. Today we went for a ride on John and Kate's yacht. It has a kitchen and two bedrooms each with it's own bathroom. Nicole was the first to use the bathroom, of course:) Here is Captain John.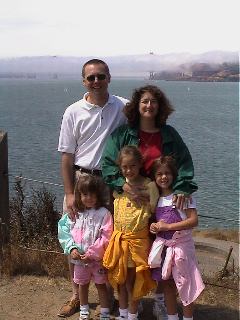 John took us to Angel Island, where we went for a short hike and stopped to enjoy the beautiful view. We went back to lunch on the yacht. Kate served honey ham a variety of breads, cheeses and dips, yum. For desert, chocolate chip cookies fresh from their oven.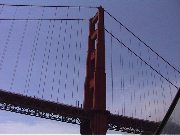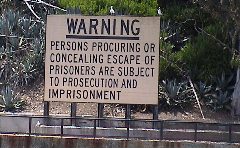 After we finished eating, John took us for a memorable tour. We went under the Golden Gate Bridge. It was foggy and we had the thrill of hearing the fog horn sound off every few minutes. We were wondering if it is on a sensor or if there is a little man who operates it. We then circled around Alcatraz where they were many tour boats docking. I wonder if they sell hotdogs and fries there.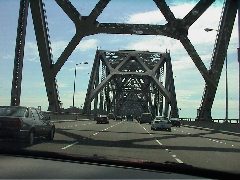 We are now crossing the Bay Bridge on our way to Half Moon Bay Lodge. You are getting to see this picture because it cost us 2 bucks!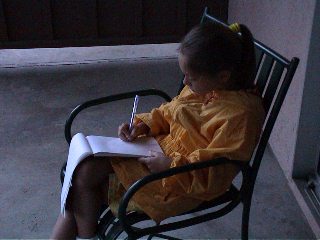 Christina is unwinding from the busy day by drawing the flowers outside our room. What a sweety.
Questions? Send me mail