Day 7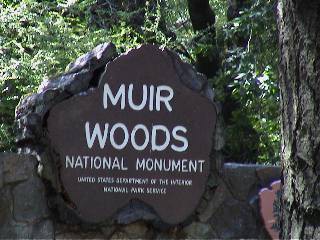 Today was a day to head off to Muir Woods to see the giant redwoods and sequioas. This is pretty far to the north so we had a long drive ahead of us. We didn't expect to spend a full day on the road but it turns out we did.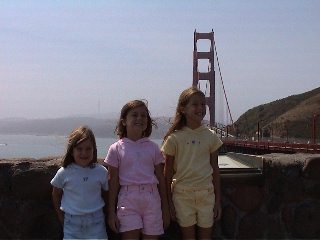 To get way up north we had to cross the Golden Gate bridge. We stopped to take some pictures and admire the bridge from above this time. The kids enjoyed looking through some circular holes in the concrete walkway to see the water down below.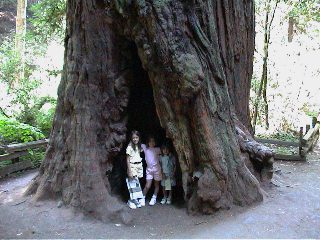 The kids check out affordable housing in the San Francisco area. Actually this is just one of the huge trees we see in Muir woods. We bought a couple of souvenirs, though we left the coolest one behind. The car ride up on Hwy 1 is beautiful and Christina is handling the driving well. Catherine and I attribute it to the most excellent lincoln we are driving.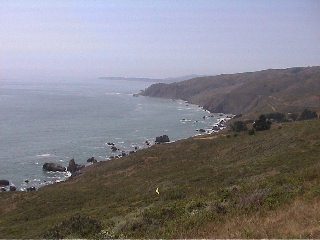 Like I said, the ride on Hwy 1 is beautiful. Here we continue north from Muir woods and stopped by the roadside to this wonderful view. We continued north for quite a while and ended up looping through San Rafael back south to get home. We didn't see anything that looked like George Lucas's empire in the Marin county area :(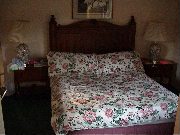 As promised yesterday a look at the kids room. They enjoy it quite a bit. Nicole especially likes the TV (barely seen on the left in this picture). We think she will want one for her room soon. We finished the day, where else, in the pool.
Questions? Send me mail